Death in the Making
Photographs by Robert Capa, Gerda Taro and David "Chim" Seymour
Damiani/ICP, 2020. 112 pp., 170 illustrations, 8½x11".
Some have said that we're living through a golden age for photobooks, and I tend to agree. A less noticed byproduct of the photobook boom is that we're also experiencing a golden age for reprints. Publishing technology has advanced to the point that just about any image, including archival facsimiles, can be efficiently reproduced in book form. When this potential is loosed amid a market environment of rare, out-of-print titles, supply-demand dynamics spur publishers into action. Thus we've seen a flood of reissued classics over the past decade. Old rarities such as Nancy Rexroth's
Iowa
, Paul Graham's
A1 - The Great North Road
, Geoff Winningham's
Friday Night At The Coliseum
, Lee Friedlander's
American Monument
, Stephen Shore's
American Surfaces
, and Wendy Ewald's
Portraits And Dreams
have been reborn in recent years, made accessible to a general audience for the first time in a generation. And the pace of this revival appears to be quickening.
This trend has not gone unnoticed at the International Center for Photography (ICP) in New York. As the archival repository for several historically important photographers, they are well-positioned to join the fun. Earlier this year they teamed with Italian publisher Damiani to reissue
Weegee's Naked City
, with a fealty to the original which was impeccable. Now comes their second collaboration, Robert Capa's debut monograph
Death In The Making
, and its recreation is every bit as faithful as Naked City. In terms of general design, Damiani/ICP's 2020 version is remarkably similar to the original. There are some minor changes in content (addressed below), but the bold strokes are identical, with typeface, layout, color scheme, and narrative tone harkening squarely back to 1938, the date of initial publication.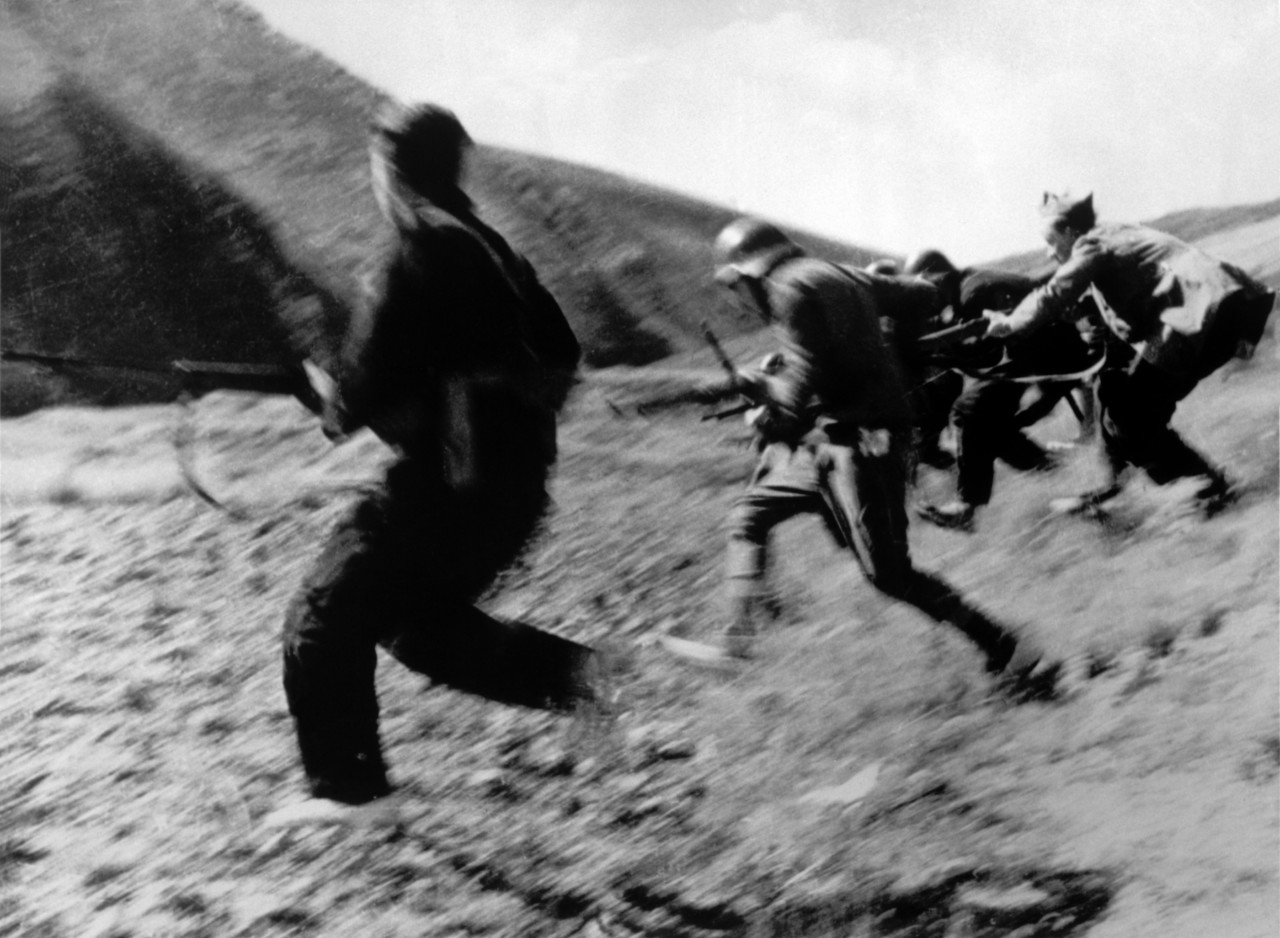 When Robert Capa set out to make his book, the eventual outcome of the Spanish Civil War was still unsettled, but he had seen enough. After a long year covering the conflict, he had decamped to New York to decompress and grieve the recent death of partner/lover Gerda Taro, killed in Spain (the book is dedicated to her). With help from compatriot Andre Kertesz and Jay Allen, he compiled his pictures into a roughly diaristic form, helped along by chatty captions. The book they eventually created, Death In The Making, included contributions from three photographers, Capa, Taro, and David "Chim" Seymour. But only Robert Capa received authorship on the cover, where his name ran just above what would become the most famous war photo in history, Capa's Death Of A Loyalist Militiaman. In content and tone, this photograph lends itself literally to the title, Death In The Making.



By the time of the book's original publication in early 1938, the broad direction of the war had clarified. In just over a year, the Nationalists led by Franco would declare victory. But Capa's photographs precede such a decisive outcome. Shot in the war's early months, 1936-7, they reflect some of the optimism still felt by Loyalists at the time. Capa made no pretense of neutral observation. His photographs and captions are nakedly partisan. By showing photos of proud soldiers, hopeful crowds, and armies on the move, he aimed for a populist manifesto that would embolden the Republican side. Toward that end, the book succeeds, but only partially. Even as the book's latter half turns gloomy, with scenes of carnage and bombed buildings, the book exudes a can-do spirit, as if victory might still be within the people's grasp.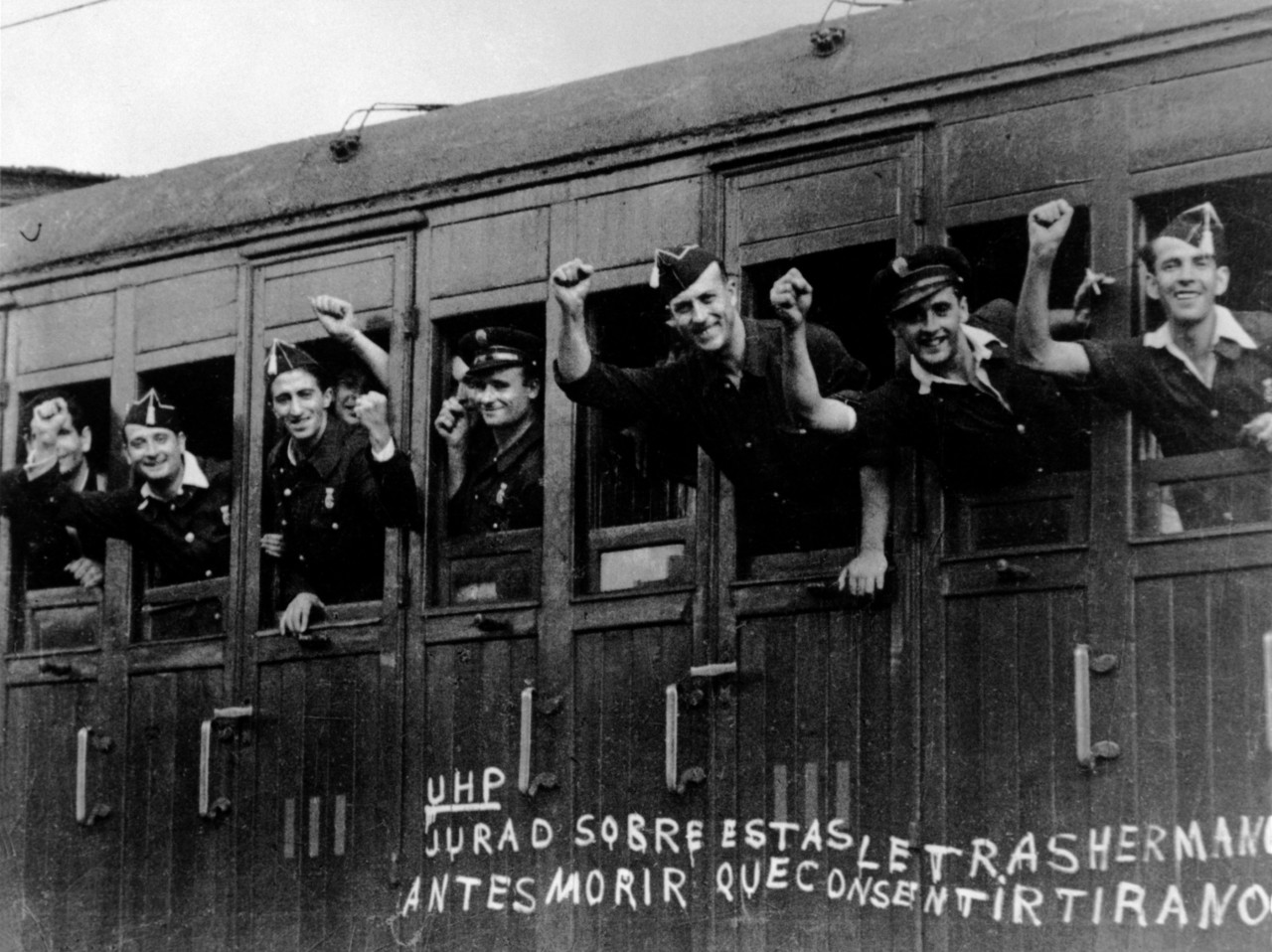 Alas, it wasn't. Franco's brutal reign would end up lasting 37 years, a depressing foretaste of Fascist flirtations currently infecting many Western governments. Cynthia Young's incisive afterward provides some background for understanding the political factions, as well as a nice deep-dive into Capa's life and process. Her essay is one of the new items added to ICP's reprint, along with her carefully researched checklist of all images showing proper attribution for the first time. The other major change is to the images themselves. Even for the limitations of the time, the original photos were poorly reproduced — Capa "was appalled by the print quality" according to Cynthia Young. For the 2020 book, all have been rescanned from either negatives, photos, or the earlier book. The new versions are a universal improvement, although modern readers will still find the tones flat and muddy by contemporary standards.
Since its original publication,
Death In The Making
has achieved something close to cult-status for book collectors. It's listed in Parr/Badger Volume 1, and commonly cited as a landmark photobook. But those are all recent developments. It was not an immediate best-seller in 1938. In fact, Death In the Making was quickly overshadowed within Capa's own catalog by his memoir
Slightly Out Of Focus
, published in 1947 to far greater acclaim.
Death In The Making
earned a reputation too, but its recognition came slowly, over the course of decades. By the time it had gained widespread attention, original copies had become rare and expensive. For those who have been locked out of the market and unable to see what the fuss is all about, the new version presents a great opportunity.
Purchase Book
Read More Book Reviews
Blake Andrews
is a photographer based in Eugene, OR. He writes about photography at blakeandrews.blogspot.com.